From CNN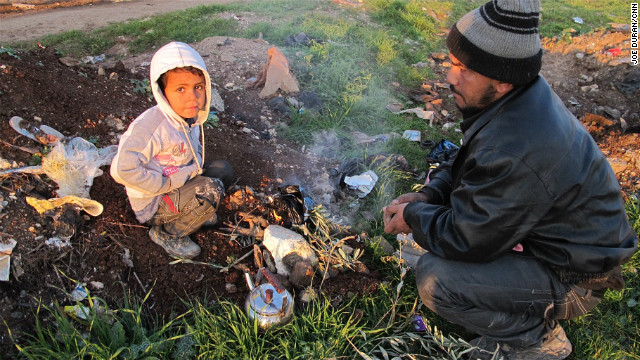 On the news there was an article about how kids in syria are witnessing war in their country and now many of them are lead to nothing left and have to scavenge for themselfs. This isn't a very good situation to be in for the children they are usually left without homes, basic food necessities. This could usually lead to death or some kind of harsh labor due to the lack of anything to do and need for food.
This reminds me of how when I was a child, I could not go from village to village just stealing food and leaving everyone behind, I needed more than that. I needed shelter, friends and more of a community to make me feel better and thats when I was taken into the militia against the rebels. They provided me with resources but sometimes not the best. Due to the still lacking of food and things many of the people were lead to doing drugs to help deal with their hunger and their pain. This is what this might cause these poor kids to go into, and it is not fun at all. For a young adolescent child to be doing cocaine and weed can cause very bad health problems and major dependency as they grow up, causing the child to either die before their age due to overdose of drugs and malnutrition or death due to being killed by other raiders in search of food or protecting their own food.
Unicef should help the kids in this country and make their futures better like they did mine. I would love to tell the people in the world that their donations to Unicef and other good non-for profit organizations really come in handy and that they should continue to donate money for the kids around the world. Some kids are left without parents and struggle to take care of themselves sometimes, causing them to be in great danger. Unicef puts people in good homes and makes their lives a tad better.
These poor kids could have a greater future but need to get something to help them first.